June 1
Today I completed my tonal drawing of my illustration. My mentor Paul and I enlarged the liquid drop and put a horizontal line in the view. Then we started tracing on the illustration broad.
We also ran over drawing hands.
My assignments are: finish tracing on graphic paper and draw my own hand in different gestures five times.
my final project in process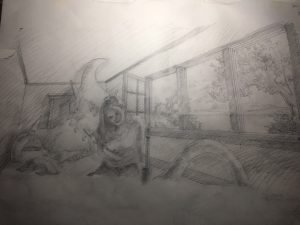 tonal drawing of my final project
practicing hands
Yutong Du