June 7
Today we had a camp day again, and we did some "grand conversations" and continued to write the letters.  In the afternoon, I helped the teacher make some copies and some book marks.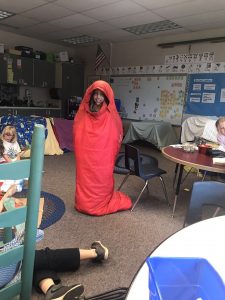 Camp day.
  Receiving mail.
  Campfire stories.
June 8
Today is my last day as a teacher's assistant.  I made S'mores for the kids, and they were very happy about it.  They asked me some questions about China, and we had a "grand conversation" about China.  They wrote me many letters, and I received gifts from the teacher.   Today is one of the student's birthday, and her mother made some cupcakes!  In the afternoon the students had some free time and designed their own art projects. They have been so nice to me that I want to stay longer.
  The S'mores.
  Eating the S'mores.
  Birthday cupcakes.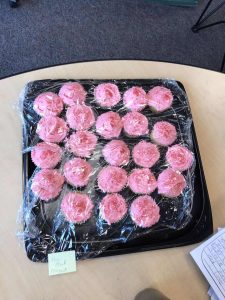 Art projects.
  Art projects.
  Art projects.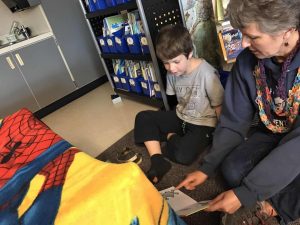 Reading stories.
  Answering questions about China.
  Letters from "my" students.
Zoe Zhou