May 22
I cleaned excess glue off the wood that I glued together the day before. Then I ran the some other boards for chairs backs through a planner, and I used a rotary sander to make chairs backs smoother.
 My mentor, Fred, instructing me.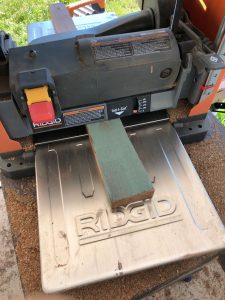 The planner we are using for the Adirondack chairs.
River Ye