June 3
Today we started our camp trip, and kids really liked it. We wrote letters to each other, and we had a "grand talk."   The kids start a conversation just like an adult. They wait until other people finish. I helped the teacher put the summer gifts for the students in a small bag.   Also, we had an all school meeting to thank this years' volunteers.
 In class camping trip.
 Sitting by the camp fire.
 A two-person tent.
  A single person tent.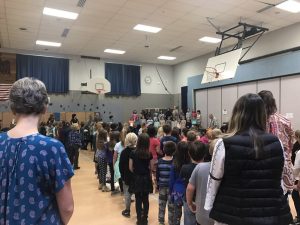 Volunteer thanking meeting.
June 4
Today we did some of the camp reading and had another "grand talk."   The students had a grand conversation, and we did some math games called "camp bump."
  Playing "camp bump."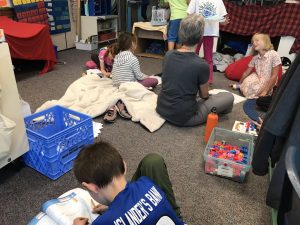 A "grand conversation" about bee stings and sunburns.
Zoe Zhou