Today my mentor Paul demonstrated a color rough and the use of Prismacolor pencils.
the color palette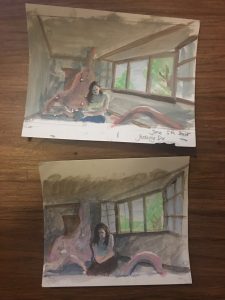 Paul's demonstration of color rough (bottom drawing) and my color rough.
My assignments are: go over the line on the trace down with color pencils with the right colors; lay down paint according to color rough until the illustration is completely covered.